Anonymous asked: I'm interested in purchasing TRIP, but I'm confused as to whether the game is digital or comes physically via mail. Sorry if I missed a notification somewhere that explains everything for me :V
Anonymous asked: Website TRIP down?
toxsic asked: I just wanted to say, thank you so much for the journey that THAT took me on. I plan on purchasing TRIP very soon.
enantiodrome asked: TRIP reminds me of some of the eerier parts of the Marathon trilogy.
5 tags
Also shout out to Phil Fish for getting a copy of...
1 tag
Hello Steam Greenlight visitors!
8 tags
GET TRIP ON STEAM BY VOTING ON STEAM GREENLIGHT! →
Heads up, Mac users!
This is a Unity-related bug btw If you extract the game using anything other than Mac's built-in extractor the game executable will be corrupted. Two users had this issue and apparently other UNITY games have this problem as well, so just letting you guys know!
vgvault asked: Should I buy more copies then?
Anonymous asked: Got sales numbers?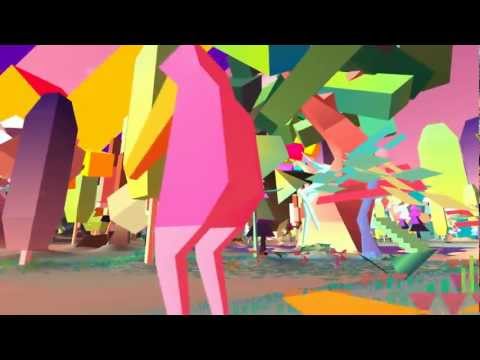 4 tags
German TRIP review courtesy of Superlevel.de,... →
Anonymous asked: Was TRIP at all inspired by Deshori, a project started by Derek Sneed a.k.a. peanutbuttershoes? There are a lot of similarities, and I find no credit given or references to it.
4 tags
French TRIP review on Game Side Story →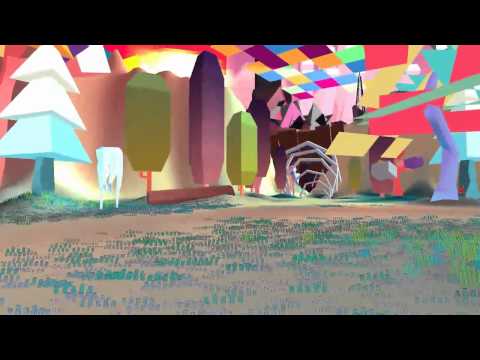 5 tags
Indie: Argh This Game Just Threw Up All Over The... →
This is TRIP. By Axel Shokk. There's not much to it, apparently, just wandering around exploring a world, checking out some animals. But what a world this is. It's like an acid trip sat down and learned how to program in Unity. If the trailer above doesn't send you lunging for a way to end it all,…
3 tags
1 tag
Press kits mailed out
and like a dumbass I put all the emails in the "to" field instead of "bcc" I need sleep. OH and I'll make the Kickstarter thank you video soon, hopefully my face won't look so dead by then
1 tag
Alright!
Everything is good to go, uploading the new updated versions and getting that press package ready. Everything should be ready by tonight! Are you excited? I'm ecstatic! If you're press/indie game press shoot me an email ( whooooaa@gmail.com ) with a link to your site so I can send a press package your way!
2 tags
HANG TIGHT
We found some minor bugs that have been overlooked, before I release the press kit I would like to fix these (so press please hang tight for a few more days!). Gives us till this weekend to get all this stuff sorted out and fixed. Those who already purchased TRIP will receive a link to the updated version via e-mail.
2 tags
To my video game press friends
I know you guys are eager to talk about TRIP so I'm preparing a press kit for you all. In the meantime shoot me an email at whooooaa@gmail.com so I can add you to the list!
willdogdodog asked: What engine did you use to develop this game?
3 tags
zliver asked: Yeeha!, congrats for Trip! Can't wait for get it [: I mean, I need to, it's a piece of art.
s-p-a-g-h-e-t-t-i-deactivated20 asked: When can we expect TRIP merch, or shit even a game of the year edition?
Anonymous asked: What are the minimum system requirements for Trip? It looks great, but I'm afraid either I won't have enough RAM or my video card won't be able to handle it!
Anonymous asked: When is the release date for the game? I'm a huge fan of LSD: Dream Emulator and I WANT THIS GAME!
Anonymous asked: whoa what dude, how high even is you to make game this like lsd the high acid
11 tags
4 tags
1 tag
Compiling an OSX release tonight hang tight!
10 tags
TRIP IS COMPLETE
You can purchase TRIP here: http://www.meltme.be/trip/buy/
4 tags
Anonymous asked: Is there a way to get rid of the mouse cursor when playing this game? Its kind of annoying and when playing on a setup with multiple monitors it can be very disruptive.
3 tags
Anonymous asked: Hey, will this game have a demo available? and how much will it cost?
2 tags
Your stickers are on their way♥
Sorry about the delay! Next project we'll handle rewards A LOT smoother, now that we know what's it like!
1 tag
1 tag
FINAL TEST VERSION (alpha 6) IS OUT!
Backers, check your kickstarter messages for the download link. This should be the final test version before we release the real thing! This version includes all the animated characters which definitely makes the game feel more alive now, hope you enjoy it!
3 tags
TRIP featured in EDGE Online! →
Anonymous asked: Hey, will this game be fore mac?
Anonymous asked: how far are you till the next update?
Animations done!
1 tag
I should be receiving the stickers May 16 I will have them shipped out to you as soon as they arrive. Sorry about the delay!
1 tag
1 tag
2 tags
1 tag
QUESTION!
So Beck thinks backers would prefer unique hand-drawn stickers over printed ones, I would personally choose a printed sticker but after hearing a different input -  I am now curious as to what the backers think! So what would you guys prefer? Original hand-drawn stickers or prints of the ones I posted earlier? I will decide around Saturday night when collect all the answers